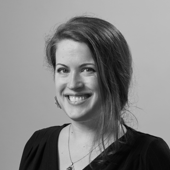 Eva Brännström
Software Developer – Software Development
Describe a typical day at work for you at Looklet. 
On a typical workday I will be writing and deploying code, as well as looking at code reviews, and discussing coding standards and design decisions with my team.
Why did you decide to start working at Looklet? 
I decided to start working for Looklet because both the tech stack and the product looked interesting (how often do you get to write code that integrates with proprietary hardware?), everybody seemed keen on keeping up with new technologies and building new and interesting things, and also because the vibe was very relaxed, curious and inclusive.
What does good teamwork mean to you? 
Good team work to me, is when we can bounce ideas off of each other, and share and improve each other's code and design, in a way that makes us all better as developers.